Ideally Located in the Heart of SW1
Focusing on Superb Patient Care
Millbank Medical Centre was established in 1996.  The practice moved to its current modern purpose built health centre in 2006.  The practice offers a large range of healthcare services and prides itself on the level of care it offers to its local patients.
Millbank Medical Centre is not as large as some local practices and this means that the dedicated team has time to get to know the patients and offer a more personal service.  You can find out more about us by having a look around this website.  Please feel free to come and see us to have a look at our facilities and meet some of our team.  If you are not already a patient we hope that you will join us. 
020 7834 5502
20 Page Street, SW1P 4EN
CLCCG.Millbank@nhs.net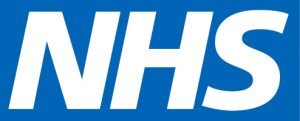 All GP Practices are required to declare mean earnings (i.e. average pay) for GPs working to deliver NHS services to patients at each practice. The average pay for GPs working in the practice of Millbank Medical Centre in the last financial year was £54,185 before tax and National Insurance. This if for 2 full time GPs and 2 part time GPs who worked in the practice for more than six months.